An Industrial and Commercial Grade Air Quality Sensor for both Indoor and Outdoor Use.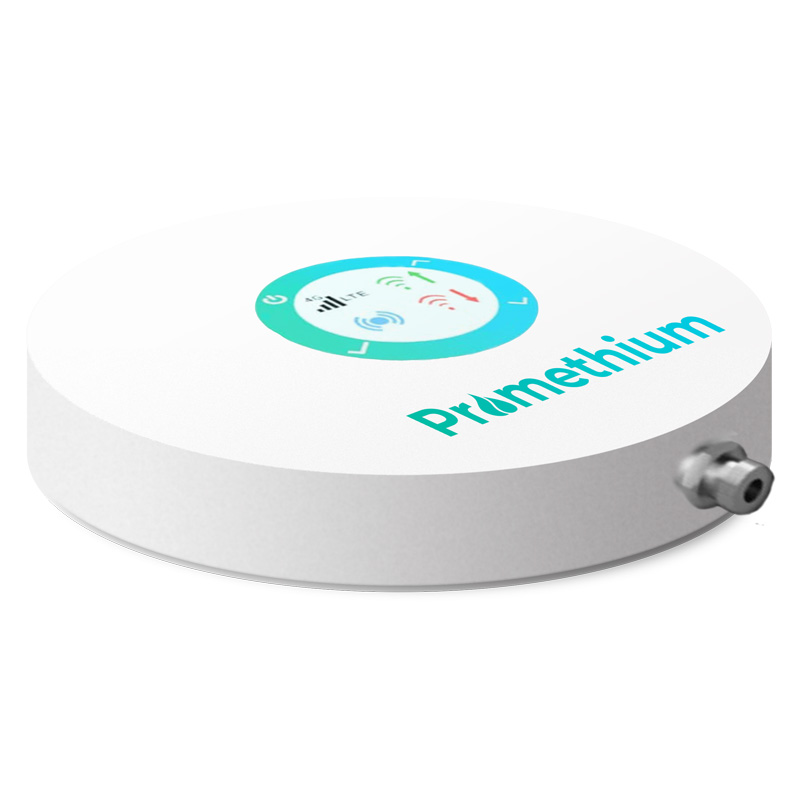 SPECIFICATIONS
Promethium's IAQ sensing capabilities include a PM1, and PM2.5, PM10, Ozone, VOC, Ammonia, CO2, Temperature and Humidity to sense a wide range of pollutants to prove the indoor air space is free of toxins.
As sustainability is one of Promethium's key tenants, we made the Promethium IAQ monitor out of recyclable rice husk and running solely on rechargeable batteries (the battery lasts for one year before needing to be recharged). Furthermore, instead of using a more energy hungry LCD screen, Promethium equips the IAQ monitor with electronic paper to keep the carbon footprint of these devices as low as possible while also improving the lifespan of the monitor itself. The device runs on Low power – 4.5V ~ 5.5V DC.
Samples will be taken every five minutes and will propagate on the low energy electronic paper screen and will also be sent wirelessly to an app that can be integrated into the building management system.
System setup is incredibly simple because of the lack of requirement for wall power. It is a very one-dimensional and hassle-free plug and play approach to be as convenient as possible.
Runs on the state-of-the-art long-range LoRa wireless communication network. This sensor also comes equipped with Bluetooth – Bluetooth Protocols Bluetooth v4.2 BR/EDR and Bluetooth LE specification Radio NZIF receiver with –97 dBm sensitivity Class-1, class-2 and class-3 transmitter AFH Audio CVSD and SBC.
Promethium's IAQ monitor can be placed in a wide range of temperature and humidity conditions making it a perfect fit for a large range of applications where it is necessary to confirm high quality air.

Plant IAQ Pro
Promethium's high-fidelity, eco-friendly, and battery powered sensor, is a perfect fit for Promethium's two air purification devices and general market use for validating high quality indoor air. The installation for this IAQ monitor is plug-and-play and does not require complicated electrical connections because of the rechargeable battery feature. The premium Laser Dust Particle Sensor and Nondispersive Infrared Sensors ensure the most accurate measurements. This efficacious sensor includes a wide range of testing capabilities to confirm an indoor air space is safe at a fraction of the cost that it would be to buy a sensor with similar abilities. With accuracy in mind when constructing this device, we confirm that all sensors are within a low range of error.