Hidden
Out of sight peace of mind
Smart
Building management system integration
Air Sterilizing
80 times more effective than the market standard TiO2
High Volume
Supports up to 5,000 CFM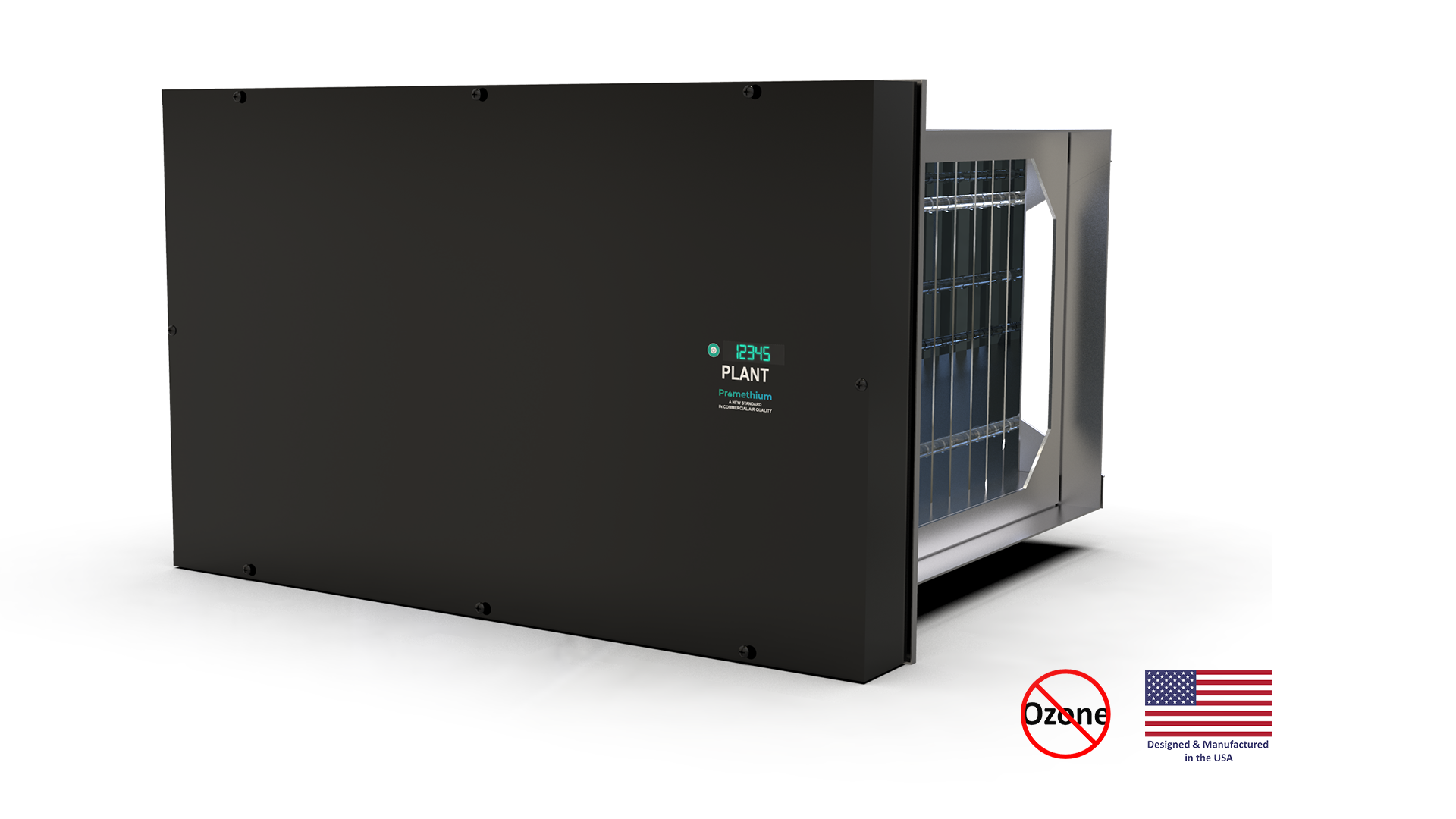 Promethium's patent-pending PLANT is the latest in commercial HVAC air purification, combining three potent and innovative technologies to purify the air in your building. The PLANT uses a tailored prefilter, germicidal UV-C irradiation, and a brand-new photocatalytic blend to outclass existing systems in terms of effectiveness and energy performance. Promethium's next generation photocatalytic oxidation (PCO) exceeds the current market standard TiO2 by a factor of 80. Each technology has been carefully selected because it is the most effective way to remove specific contaminants from your indoor air.
What makes the PLANT HVAC so versatile?
The PLANT HVAC is designed to work within a standard HVAC system and can be placed in almost any configuration. The technology is designed to address a wide range of contaminants and allergens and can be used in conjunction with other air cleaning devices offered by Promethium, such as the PLANT-350. The PLANT HVAC takes full advantage of the existing system's airflow, provided by the air handler, to operate 24/7. Combined with smart modulation of unit activity based on real-time sensing feedback, the PLANT HVAC responds to changes in the environment to provide filtration as needed.
Promethium's PLANT HVAC is compatible with building operation management systems, communicating air flow, air chamber pressure, UV-C lamp status, and a counter indicating the number of days of effective use remaining for each replaceable part. In addition, visual and automated alarms are present for indicating lamp failure, necessity of part replacement, and other maintenance necessities.
The PLANT HVAC is an ideal solution for the elimination of submicron airborne pollutants and pathogens that are generated in large commercial or light industrial spaces. The unit is designed to filter the air at rates up to 5,000 CFM, ensuring that the air supply is constantly being filtered and cleaned. The unit can be tailored to meet your needs, making it an ideal solution for any number of applications.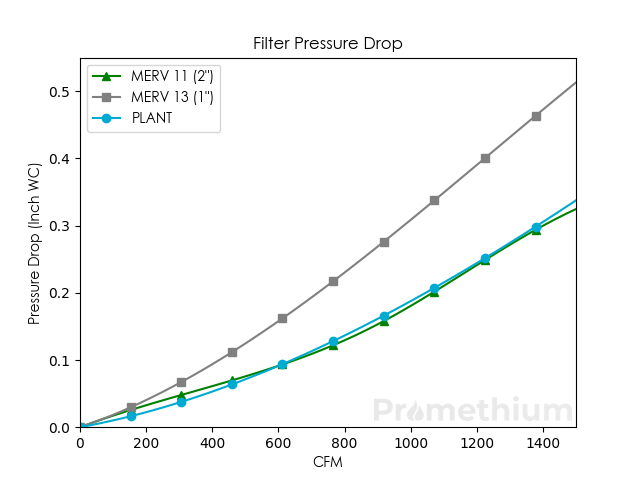 Target pollutants include
but are not limited to:
Interested in this product?